As a rule, any website is available using both a URL with a www prefix (such as www.example.com) and one without it (such as example.com). We recommend that you pick one and always redirect visitors from the other. Typically, the non-www version is chosen to accept all visitors. As an example, if you configure the non-www version (example.com) as the preferred domain, a visitor will be redirected to example.com even if they type www.example.com in their browser address bar.
To configure or disable the preferred domain, go to Websites & Domains > Hosting Settings.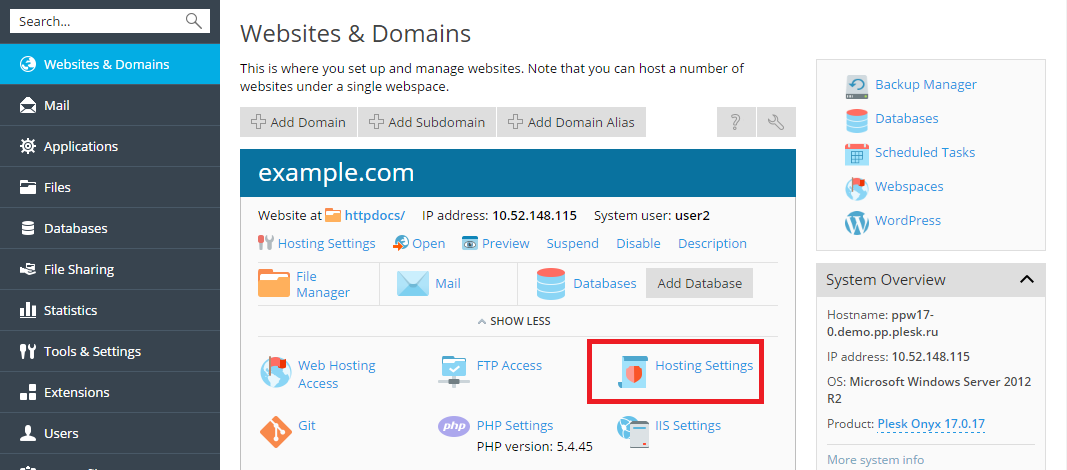 Plesk uses the search engine friendly HTTP 301 code for the redirection. This allows for preserving search engine rankings of your site (preferred domain). If you disable the redirection, search engines will treat both www and non-www versions as different sites. As a result, rankings will be split between them.